About Us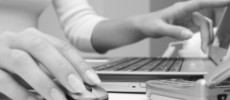 The work we have completed allows us to position as well experienced and experts in business & technology !
The ADELYSIUM story begins when the owner Vipin Khetarpal enters into the field of Advertising & Ideas after a little experience as an Engineer & Technical Marketer. The hard work in advertising, marketing & communication leads to successfull and very satisfied clientale.
With the habbit of innovate and learning moved to an early presence in internet & web technology. It is the year 1998 & 1999, when the business moves into providing web solutions to its customers. Starting with the Domain Name booking, Website designing & Web hosting solution, we expanded into a full fledged IT enabled solution & advertising service provider.
Today, ADELYSIUM, is proud to offer their customers a myriad of hosting service options including multi-domain managed and self managed, Linux and Windows 2008 dedicated or virtual servers at multiple locations in USA & India, Hosted Mail, Hosted Database, Hosted Applications, Software as a Service. ADELYSIUM customers enjoy access to a large variety of automation platform. Additionally, Adelysium is pleased to offer customers, a complete Advertising & Promotion model as print media avertising agency and a SEO company.